Unlock the potential
of frictionless events
Parallel is the definitive event platform – built by event professionals to serve the most event-savvy customers. Parallel isn't built to replace real-world events – it extends them.
Trusted By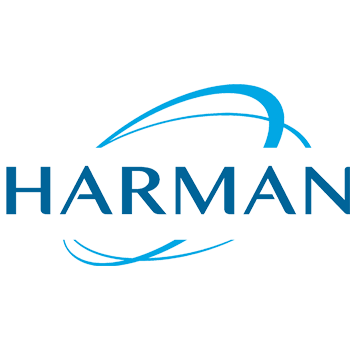 Get paid with secure virtual and in-person ticketing, payment processing, and event access management.
Reach beyond the physical walls of your event with tools for virtual attendance, on demand content, and more.
Accelerate event engagement with achievements, leaderboards, reactions, Q&A, and live polling.
Keep your ducks (attendees) in a row with multi-track agendas, session management, and real time notifications.
A deliberate attendee journey.
"We hosted our first virtual event in the fall and were limited on the time to prepare. Bluewater was an amazing partner and helped us every step of the way. The entire team was professional and assisted with the many questions that we had. They were easily accessible and timely in their responses, which was really important since we were time sensitive. We were blown away at the quality of the event. It turned out beautifully and received amazing feedback. Thanks to Bluewater, our first virtual event was a success!"

Christine

Investor Relations
"The Bluewater team is absolutely top notch. From the very beginning, they helped us think through meeting design, and then fully brought our vision to life. Braden was able able to react quickly when we had suggestions and the entire Bluewater team worked together to strategize and come up with the solutions we needed. All in all, I would say that this is one of the best virtual platforms out there, with the industry's top experts running the show."

Sarah

Director of Events and Corporate Giving, VAI
"Your crew are total rock stars. Braden, Robert and Charlie have definitely been elevated to cult like status in our little organization. From the first email until we walked out the door on the last day of the meeting they were professional, responsive, knowledgeable and genuinely fun to spend time with. They partnered with my team and supported us through every to do item on the extensive list."

Dani

VP Marketing, National Nail
"I, of course, sent a glowing recommendation and said we couldn't have done it without you guys – and won't on any large scale event like that in the future."

Christy

Special Events, The Henry Ford
"Thank you Team for all of hard work and late nights. There is a lot to be proud of accomplishing to get this virtual experience launched. Many "Ford Firsts" and I look forward to seeing how we show up throughout the festival."

Raj

Cross Brand Strategy, Ford
Registration + Hybrid Ticketing
We offer many registration methods to match your needs.  From public facing to password and whitelist secured options, attendee data and interests are captured accurately and securely.  Powerful integrated ticketing allows you to sell virtual and in person tickets simultaneously and manage access at the door.
Enabling the Virtual Audience
Open your event to thousands of virtual attendees with a full suite of responsive, web based tools designed from the ground up to provide an experience on par with in-person attendance.
Keep attendees organized with searchable agendas which can be customized by group or even down to the individual attendee.  Round out your agenda with descriptions, speaker bios, links, and on demand replays that allows attendees to catch up on what they may have missed.
A Little Friendly Competition
Our achievement and leaderboard system keeps attendees engaged and drives traffic with customizable achievements, badging, unlockable content, tiered awards, and a competitive leaderboard
From reminders to updates, stay in touch and keep your audience up to date with real time notifications and email campaigns.
Parallel includes many additional features, including a staffed Help Desk, remote Q&A, live polling, a content management library, brand customizable look-and-feel, and more!
An aggressive development cycle and rich feature map ensures new features are distributed regularly. More features regularly means a better audience experience and the continued support from actual live event professionals.
The Search Is Finally Over
A platform that helps you stay connected when you physically can't – and that rides alongside you when you can.